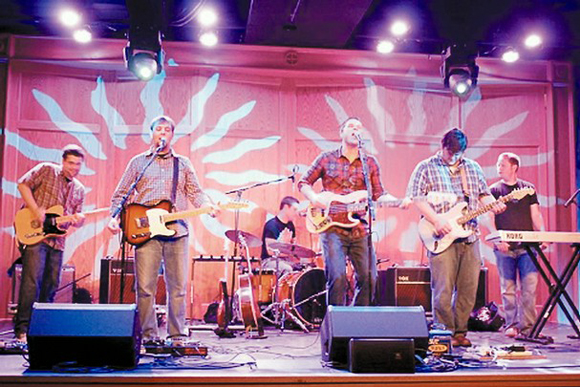 The Hotshot Freight Train formed in January of 2005 with the desire to create a brand of music that reflects the spirit of the people of Appalachia. Resultantly, the band's style can best be described as Americana/Narrative rock. The band's moniker is derived from a common literary device used by beat poet Jack Kerouac to accentuate the sound and the excitement of fast moving, high priority trains that were often used as transportation by migrant workers and transients alike.

The Hotshot Freight Train draws musical influence from numerous bands and genres. However, the bands greatest inspiration comes from great American story tellers who bring their art alive by creating works that speak to the culture and the hearts of their audience. These would include musicians and songwriters such as Johnny Cash, Bruce Springsteen, and Neil Young as well as southern literary figures like Cormack McCarthy and Flannery O'Conner. The ultimate intention of the music and songwriting is to simply tell a story that captures the mind, imagination, and spirit of the audience.

The band's newest album, Poetic Devices and Personal Vices, is a collection of songs based on the experiences and reflections of growing up in the South. The songs rely on both personal and fictional narratives to portray various social issues that have become synonymous with life in Appalachia. Ranging from struggles with alcoholism and feelings of spiritual conviction in songs such as My Jerusalem and Down in the Valley, to songs of broken marriages and relationships like I Love You Now and Fools Gold, or narratives of murder and domestic abuse such as The Misfit and Cortisol and Cold Hearts.