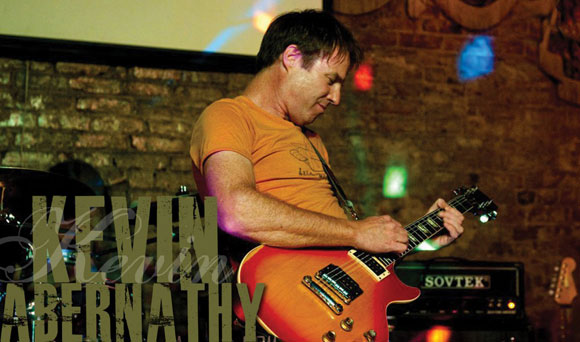 Fans of Kevin Abernathy know there are two distinct sides to the Knoxville, Tennessee, singer-songwriter. With his power trio, the Kevin Abernathy Band, he mixes up a heady brew of fire-breathing guitar rock and Americana-influenced songwriting tendencies. He's been known to call it "Arena-cana." On KAB records, smart, humor-tinged barnburners such as "Brawl on Scottish Pike" and "Three Girls" sit comfortably alongside quieter, more contemplative fare like "The Ring Line" and "Noticed the Moon."

It's never anything short of intriguing.

With Some Stories, his 2012 solo debut, Kevin puts the Les Paul in its case long enough to offer up a laid-back blend of country-influenced folkier numbers such as "Locked Up in the Keys" and "Highway Crosses," populated with the kind of hard-luck characters that have inhabited his songs all along. Featuring able backing from various members of the Knoxville music community, Some Stories' more bucolic musical setting allows the songs to stand on their own a bit more, to breathe a bit, while losing none of the intensity Kevin brings to his more rocking material.

Yep, there are two sides to Kevin Abernathy; he can rock you like a hurricane and tell you a hell of a good story, oftentimes both at the same time. Either way, you get the gritty sense of realism that weaves its way through the songs.

Hard rocking or acoustic … it's a coin toss with no losing side.