JOSEPH
Thursday, February 20th | Bijou Theatre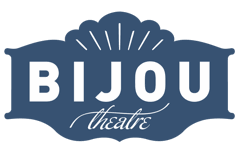 Enter to win tickets!
i105 WFIV and the BIJOU THEATRE want to send you and a friend to see JOSEPH LIVE at BIJOU THEATRE on THURSDAY, FEBRUARY 20. To get qualified, simply complete the form and click enter. For more information about the show, visit Bijou Theatre. Good luck from your concert station... i105 WFIV.

Official Rules
Sorry, Registrations have closed.
Keep listening to i105 WFIV for your next chance to win.